News UK Project Blade Runner

The Brand
News UK – The Sun & The Times
The Brief
Rejuvenation of the news category across 7000 independent retailers nationwide.
A 2 year project to be completed in just 5 months from start to finish aiming at installing full signage to 1800 sites and projecting signs to a further 5200 sites across the UK.  The project was split between 6 suppliers.
Positives remit was:
Produce and install full signage for 575 sites in the midlands and north region of the UK
Produce 3000 Sun blade Signs
Install 3455 Blade Signs in the south, midlands and north regions of the UK
Our project management skills were really put to the test with this one and our resources fully stretched.  However with a great project team, including supply partners and contractors, and by working closely with the team at News UK and the other suppliers, we managed to pull it off!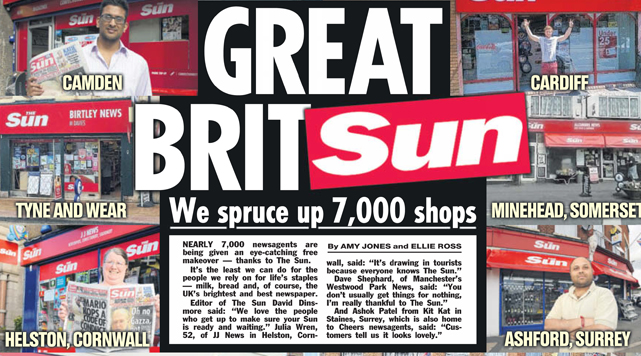 640 sites were surveyed for full signage of which 550 went onto become fully branded as per below…….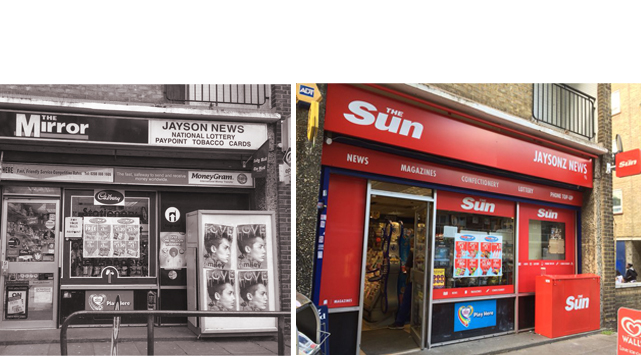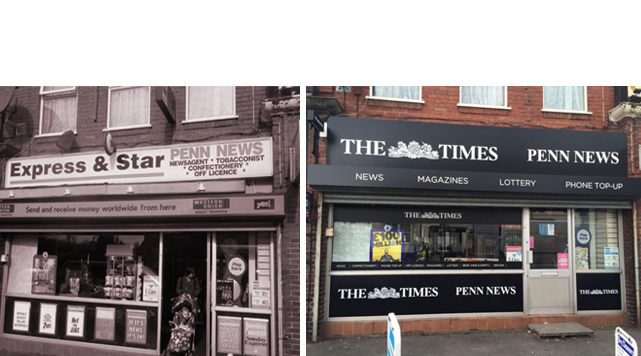 Bespoke alibond signage trays were made and installed at each site by Positive and where necessary, illuminated with led trough lighting…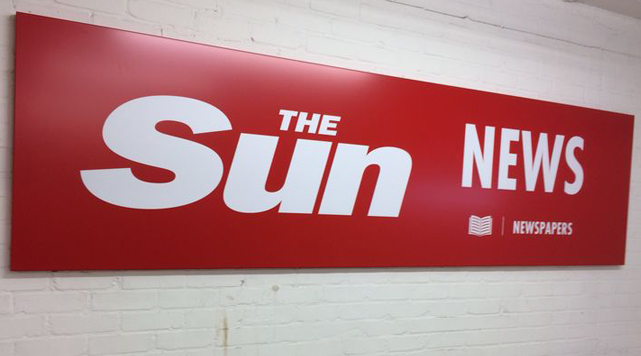 3000 Aluminium blade signs were produced…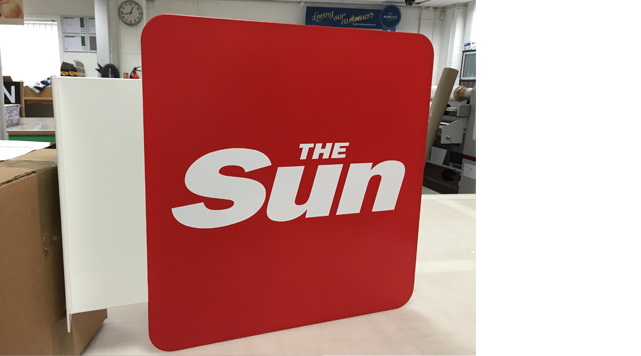 Over 3300 projecting signs (combination of illuminated & non illuminated) were installed by Positive…