Global Case Study

Based in sunny Bournemouth, Global are a branding, digital and creative design agency with over 16 years' experience. With more creative ideas than you can shake a stick at, we've been lucky to have worked with this creative company for over 10 years. And in that time, we've produced some wonderful projects together…
So, how does the relationship work?
When Global need a bit of Positive reinforcement, they pick up the phone to us. Whether it's interior, exterior or point of sale signage, they know they can come to us with a creative idea and we can turn it into a reality, on brief and on budget.
The important aspect of our relationship with Global is that they get us on board from the word go. By calling in our expertise from the outset, we can advise them on what's possible for their budget and brief, thereby allowing them to create their design around the constraints of production.
We will then work closely with Global all the way through to production and installation, thereby ensuring the results are spot-on and true to their original vision.
Global's Creative Director, Darren Mooney, had this to say:
"It's great to know that when we need a bespoke, high-end printed product, we can rely on Positive to make it work. With just a loose creative idea from us, Positive are able to inject their expert knowledge and make our vision happen, advising us on the best design, materials and production methods…"
So, what have we achieved together?
RIAS / Castle Cover
Internal communications and interior branding.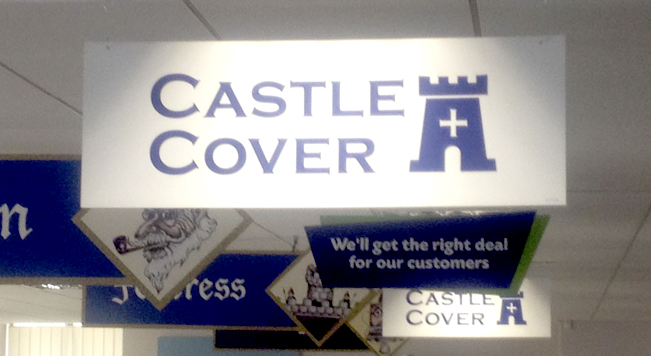 Hall & Woodhouse
Interior and exterior signage including point of sale A boards, menu boxes and window vinyls.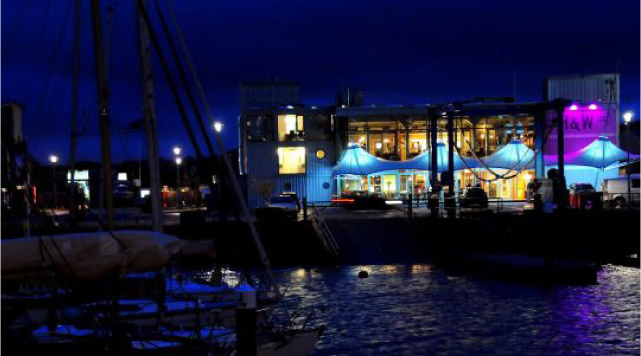 Virgin Media
Interior communications, window signage and magnetic dry-wipe boards.